Ceilings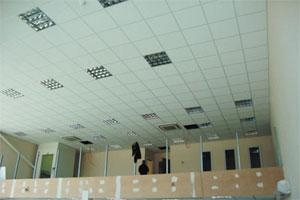 Donnelly & Sons can offer you a wide range of options for all your Ceiling and Suspended Ceiling needs. We have an expert team that can design, supply and construct any type of ceiling system you desire. The products we use come from a wide range of suppliers to suit any application.
Suspended Ceiling's are cost effective and take a limited amount of time to install.
Concealed Steel with Plasterboard gives you a flush smooth finish to your reception, toilet, kitchen, computer room or board room area's. This system can be 2 hour fire rated with high acoustic values and can be made strong enough to walk on. We can dome, float, recess, rake or tear and we can custom any ceiling to suit your requirements.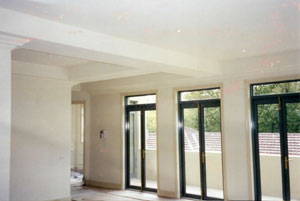 Exposed Aluminium T-Bar with drop-in tiles are a simple, quick and cost effective way of installing a ceiling to your office, factory or shop. This system allows simple access for tradesmen and can allow them to service air conditioning, change lighting and other services.
Fire rated
Acoustic rated
Plasterboard
Floating
Bulk Heads
Exposed Grid & Acoustic
Suspended Ceilings can be metal screw-up or exposed grid with drop in tiles.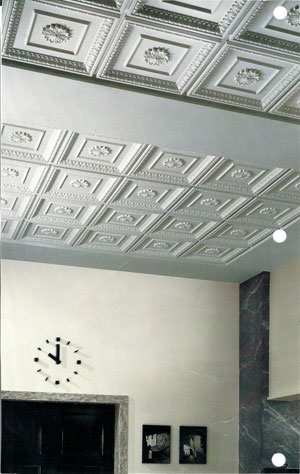 ornate-products
Ceiling's can be 6.5,10,13 or 16mm Plasterboard/Villaboard that can be fixed to trusses, rafters and metal batterns. We can fire/sound rate any ceiling.The cornice line finishes are Ornamental Cornice, 55 to 90mm Cove Cornce, Square set or Shaddow line.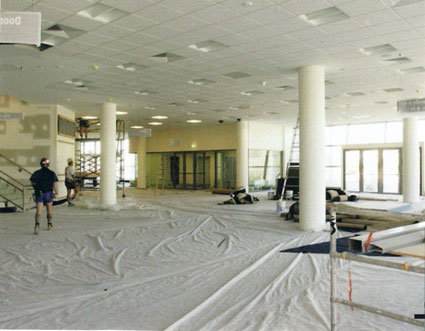 Acoustic Ceilings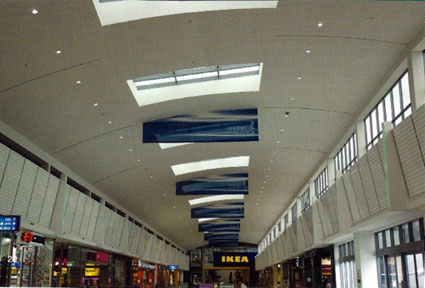 Plasterboard Ceilings Shopping Centre